Chicken & Beer
Hospitality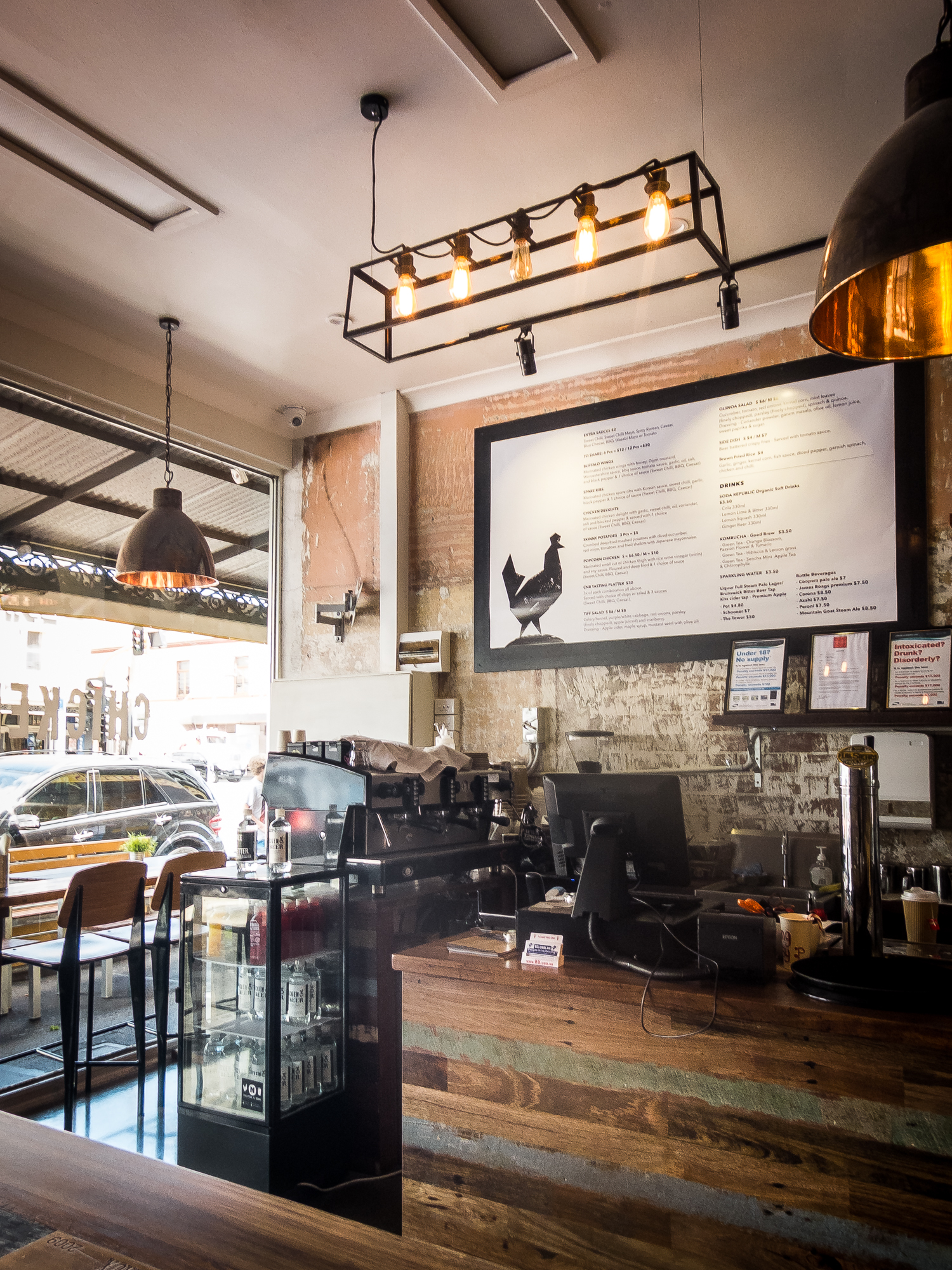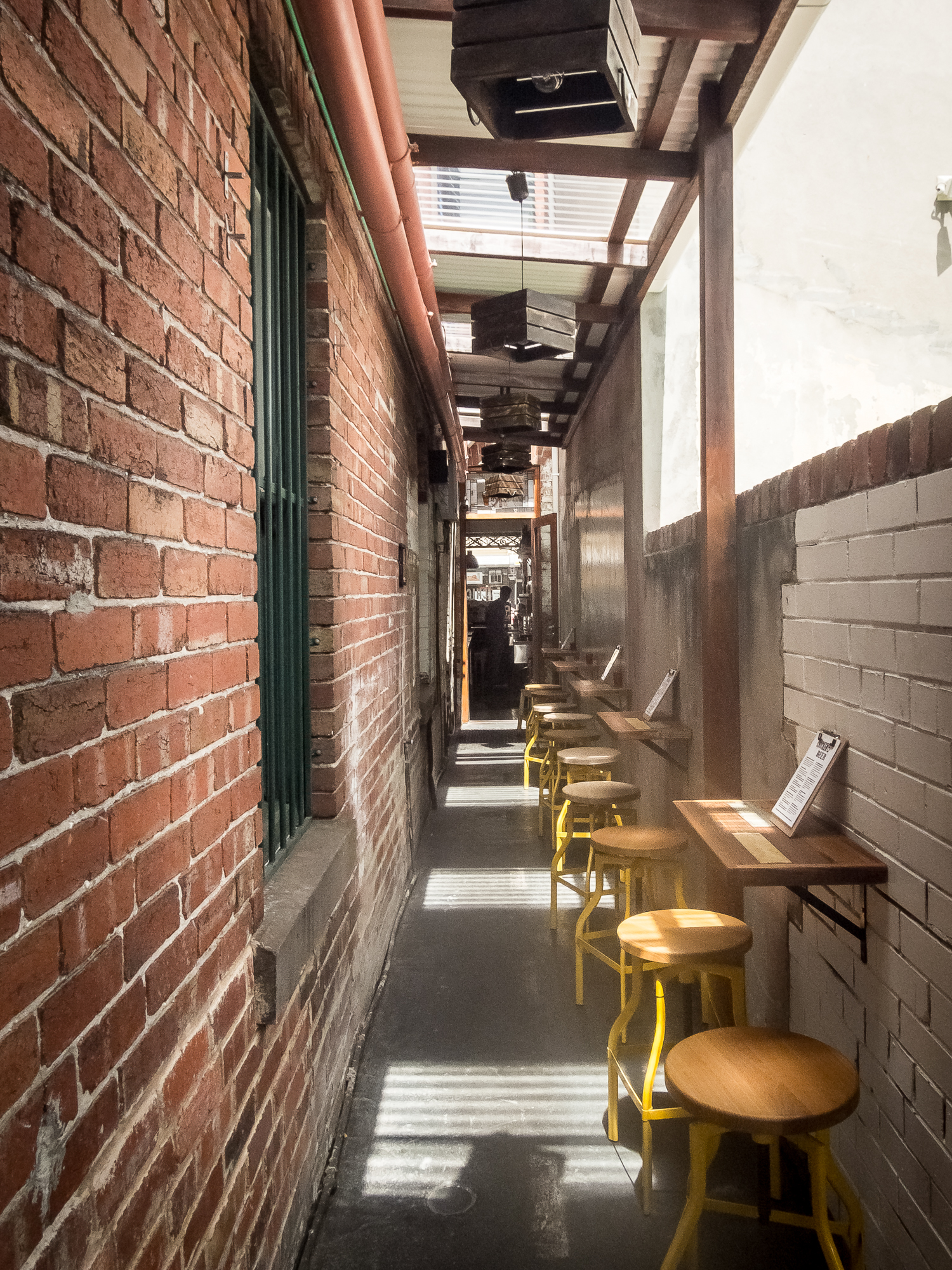 Working with the simple idea to serve beer can chicken, we were briefed to create a social, comfortable and interactive dining space for this new Richmond restaurant.
We collaborated closely with our chosen graphic designer, sourced from our talented network to develop the brand identity and spacial brand story. Imagery, illustrations and fonts are used throughout the restaurant to assert visual focus. The specially created chicken graphic has even been incorporated into custom made leadlight over doorways.
The concrete flooring was exposed and polished, while the walls were stripped back revealing brickwork and texturally chipped rendering. This informed the rest of the architectural design, following a relaxed theme relying heavily on timber and brand-specific details.
The narrow space required careful interior design consisting of a galley style servery and point of sale, a big communal table and smaller tables for groups of 2 or 3. We used synthetic grass instead of paving outside to create a textural point of interest.