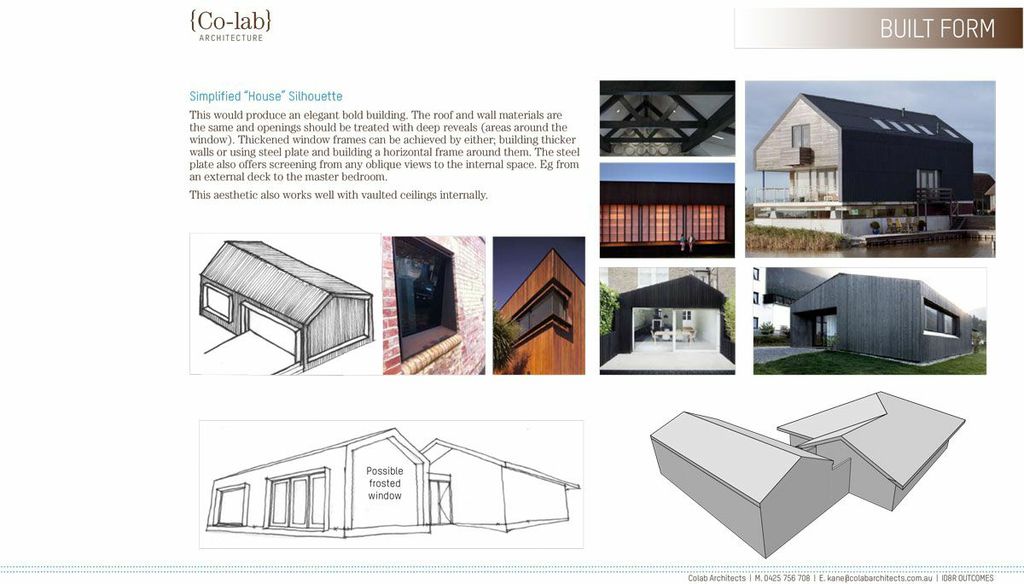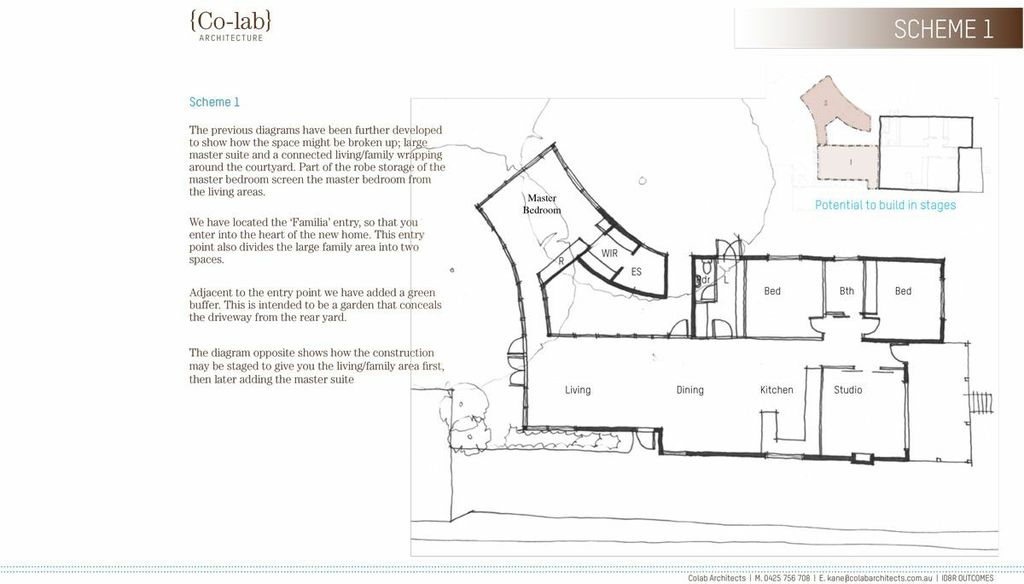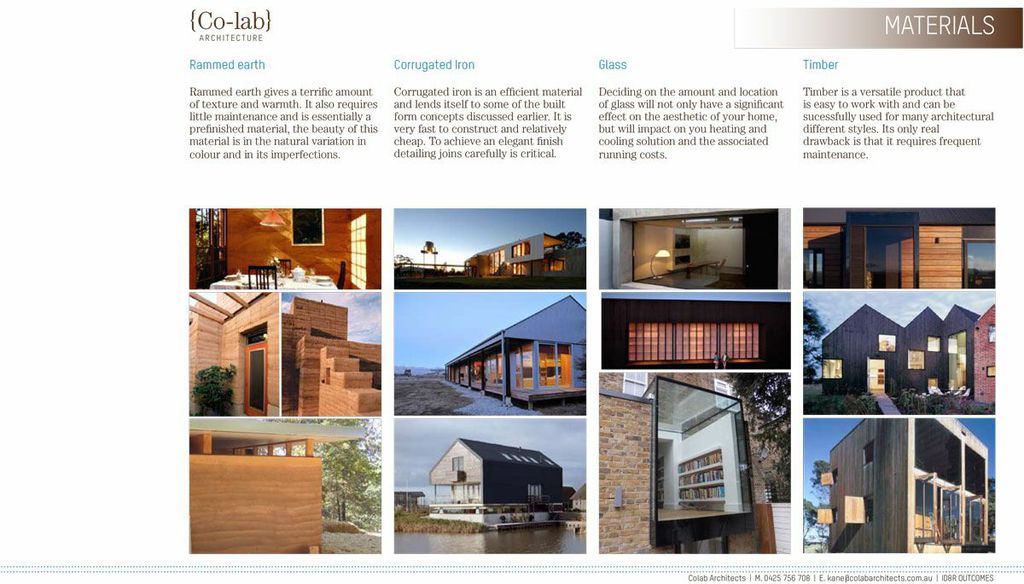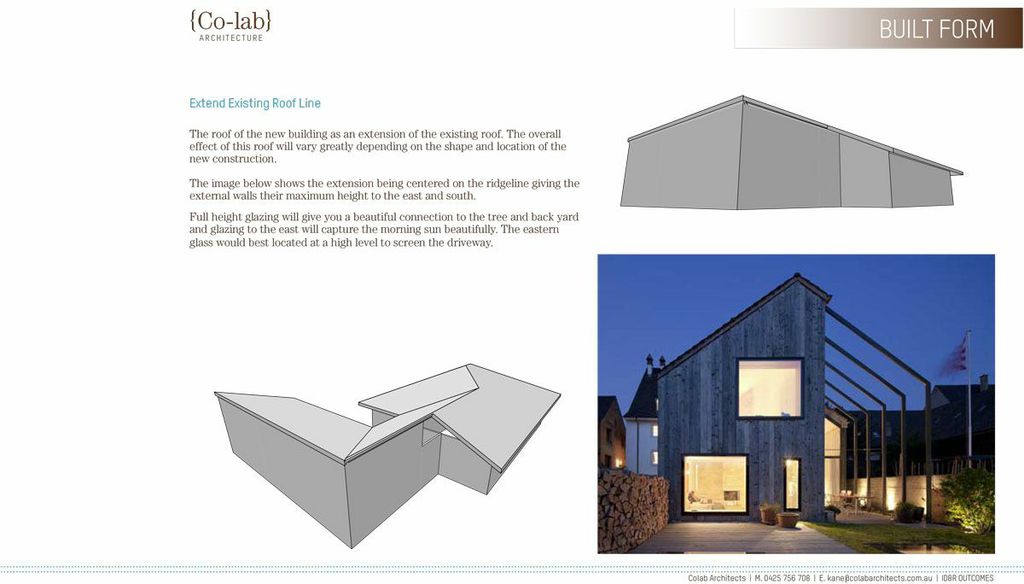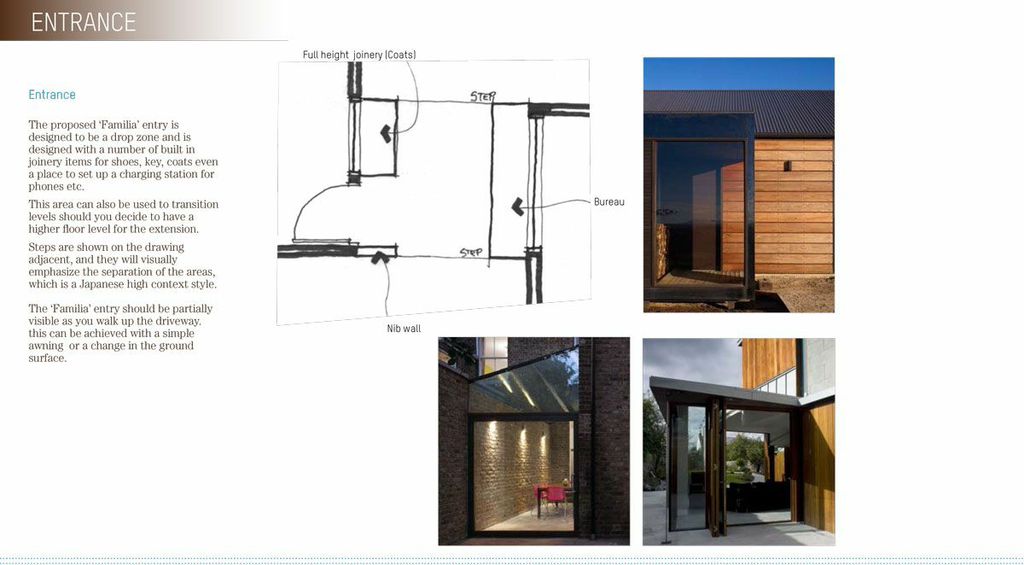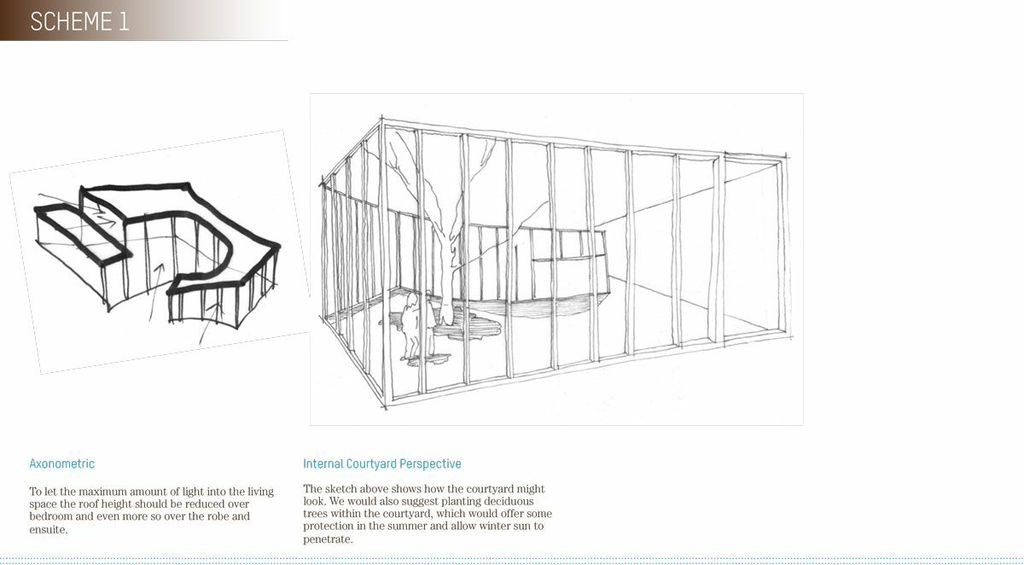 Co-lab Architecture was engaged by a family in Castlemaine to workshop ideas to renovate their house. The main considerations were allowing for a growing family, incorporating a home office, an orientation looking over their property and privacy from a large development on their eastern boundary.
Part of the brief to the architects was to 'think and gaze into the middle distance' and to that end we suggested an imaginative scheme that grew out of the site. We took the centre points of all the significant trees, drew an arc around them and designed a master bedroom extension in between that has a natural rather than rectilinear floor plan. Curved walls and an internal courtyard connecting to the rest of the house would provide added light to compensate for the southern orientation.
After providing them with three potential schemes as well as advising on features such as materials and roof form, the family chose to cherry pick a variety of options and create a new structure. The ID8R process provided them with all the elements needed, which they would not have developed alone. This allowed our clients to create an architectural design that was uniquely theirs.