grey goose
Apartment Fit-out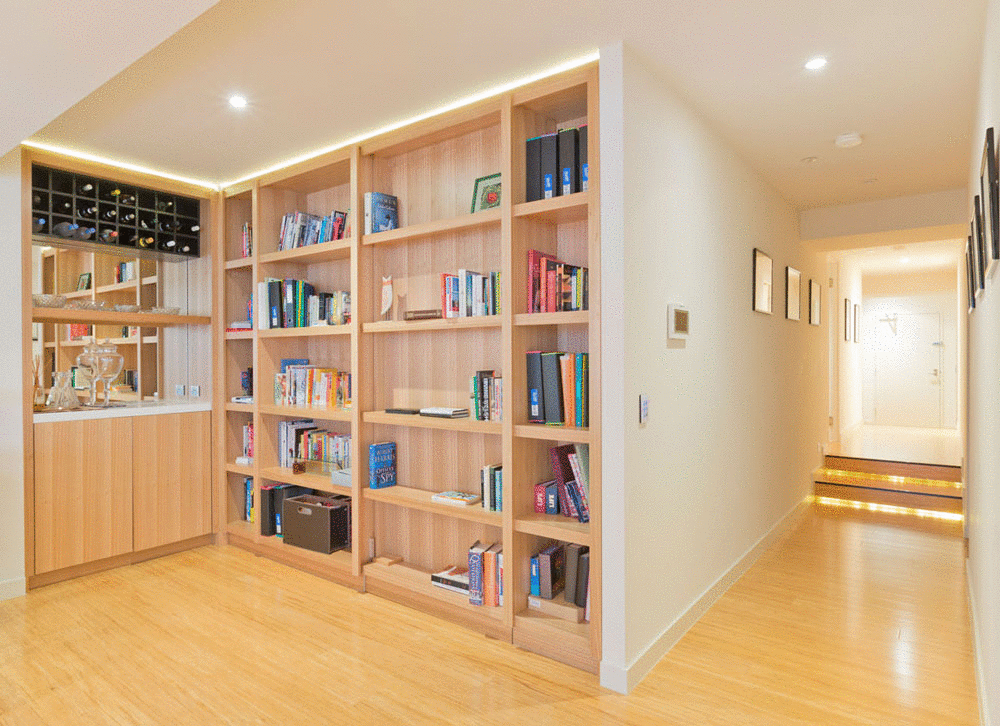 This apartment shell right in the heart of Melbourne was purchased by a dynamic young lawyer. Other than bare concrete walls and floor, the only notable feature was a single expanse of window with steel framing. Co-lab Architecture's brief was to create a luxurious two-bedroom apartment that maximised light whilst maintaining privacy.
Taking into account the layout and size of the space, our client was eager to define the living areas without the use of walls to allow for flexibility of use. As an eager yoga practitioner, social entertainer and avid reader, we wanted to ensure the space felt natural and comfortable for every purpose.
We achieved this by creating a series of perceived levels within the space. These changes occur simultaneously in the floor and ceiling. We subtly enhanced the division of space between levels by using three types of timber from the same species. This acts to delineate the areas while also creating a feeling of continuity throughout. The addition of thoughtful, easily moveable pieces of furniture helps to define the various zones.
Access to the windowless master suite is through a 'secret door' in a bookcase. A translucent material was used for the bookcase backing and the walls next to the space facing the window. This innovative solution allows for the bedroom to fill with ambient light whilst also maintaining complete privacy.