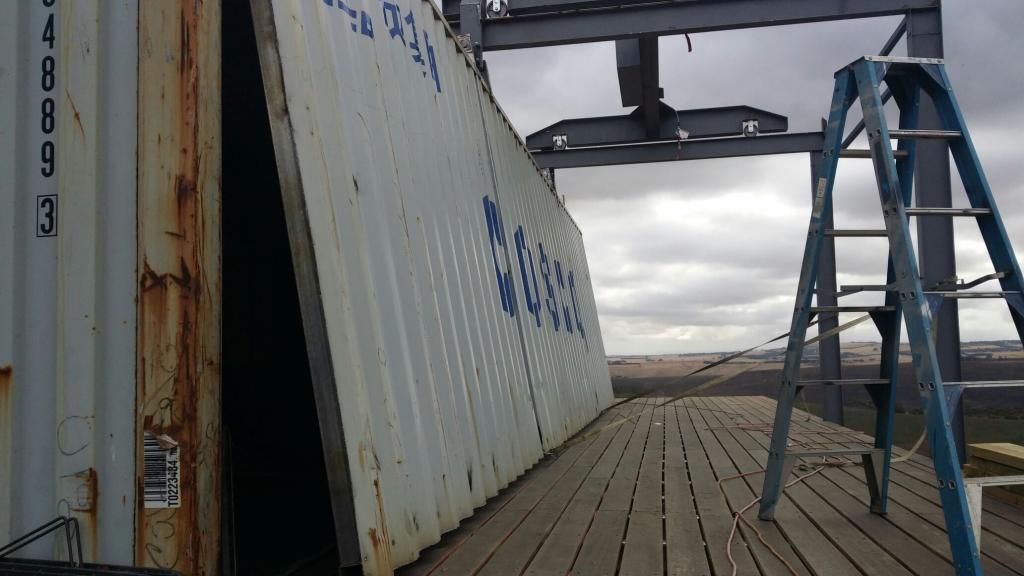 Our client wanted us to develop a unique 'man cave' for active weekends away with his children. Co-lab Architecture worked through the options with him for building on a remote site, and we collectively landed on the exciting opportunity to repurpose three shipping containers in his possession.
We placed the shipping containers side-by-side, removed the interior structure and developed a seemingly traditional two-bedroom house from a distinctly non-traditional starting point. Working with a talented steel contractor, a unique system was developed in which the north-facing front of the structure has been placed on a hinge. This tilts up and slides back into the roof, acting as a sunshade in summer and allowing for maximum light in the winter.
The interior is made up of timber, floorboards and white walls. A large mirror opposite the big glass window allows for light to bounce around the space and for the beautiful view to be seen no matter where you're standing.
We decided to retain the original shipping container exterior, rather than clad it, as it tells the honest and compelling architectural story of the structure as well as making the building essentially fire proof, which provides an element of security in a bushfire zone.