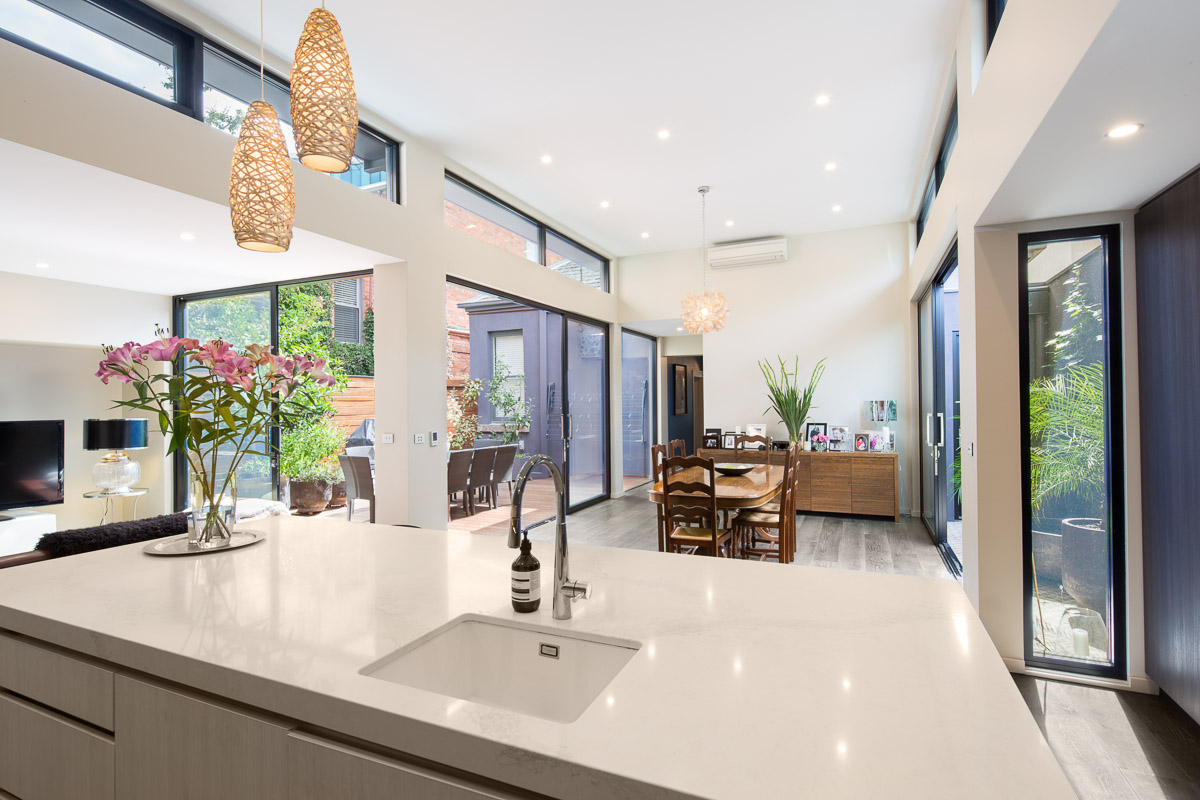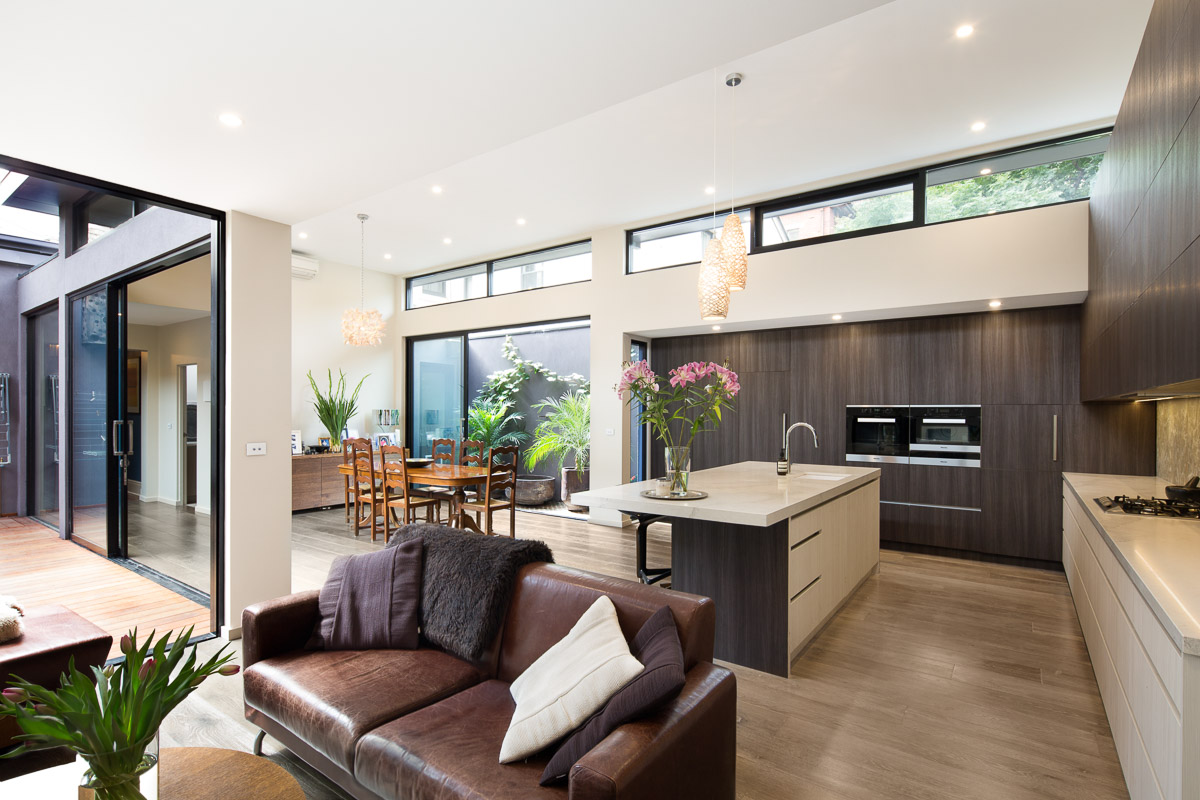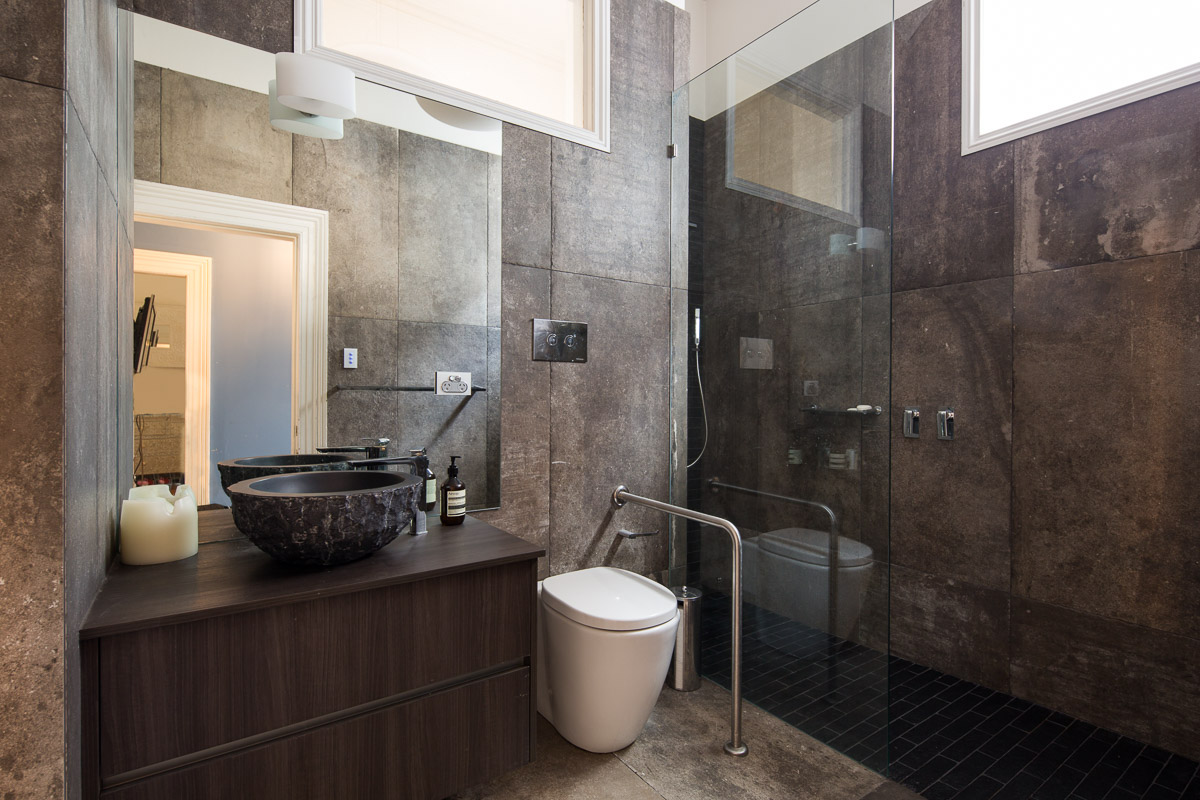 This extension to an existing heritage home entailed opening up the rear of the house and creating a series of interlinked rooms. Through stripping walls, the kitchen, living, dining, and outdoor areas were able to be amalgamated into one spacious, open plan area.
With large glass sliding doors to demarcate indoor and outdoor spaces, the timber decked backyard connects seamlessly to the interior. Adjacent to the dining area, a small courtyard provides a more private escape.
The forms and palette of the extension differentiate from the heritage structure while maintaining a coherent overall design.